Valley of the Sun A&M Club Muster 2020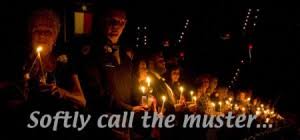 When: Sunday, April 19th, 2020. 5:00-8:00 PM (POSTPONED-PLEASE LET OTHERS KNOW)
Where: Starfire Golf Club-Palmer Room
Address: 11500 North Hayden Road, Scottsdale, AZ 85260
Muster Speaker: TBD
Agenda:
5:00-5:45 Networking/Silent Auction Bidding/Bar Opens
5:45-6:45 Buffet Dinner
6:45-7:15 Welcome and Speaker
7:15-7:30 Muster Roll Call
7:30 Silent Auction Winners / Scholarships/ Local Collie Dog Fundraiser
Cost: $50 per person Purchase ticket button below or contact Kristen Erwin for mailing address for checks. kristenserwin@yahoo.com
Since this is a catered event we will not be able to accept money at the entrances on the day of the event. We will need to provide the venue with an official headcount before the event. Please purchase by April 9th, 2020. Thank you for your understanding.
Volunteers Needed:
Silent Action Donations
Roll Call
Take Down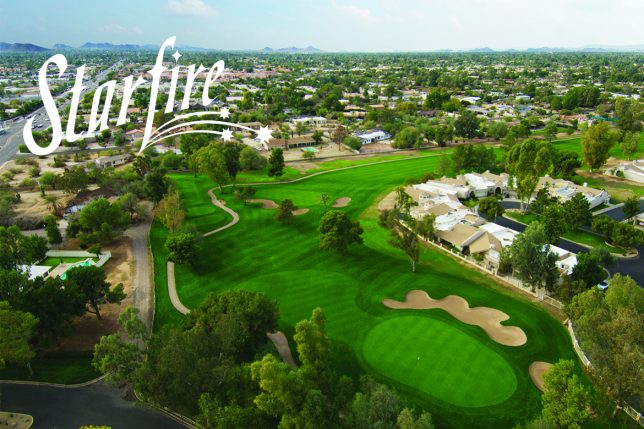 College Station Muster 2020 Program Below
Mary Hovden '78 Has shared the program for your viewing pleasure.  Looking forward to seeing everyone for SURE next year.
Muster Program
Invocation
The Muster Tradition
Muster was first held in 1883, when Aggies met on June 26 to "live over again our
college days, the victories and defeats won and lost upon drill ground and
classroom. Let every alumnus answer a roll call," wrote the former students, then
known as ex-cadets.
During the late 1890s, April 21st was celebrated with an annual trip to the San
Jacinto Battle Field. On occasion, the Aggies were called to help in recreating the
historic battle of San Jacinto. A parade down Houston's Main Street always
followed.
In the early 1900s, it was agreed that in addition to honoring the freedom of Texas,
April 21st would be a good time to pay homage to all students and former students
who have passed on, and that some living comrade would answer "Here" when the
roll call for the absent was read.
During the first world war, groups of Aggies observed April 21st in Europe and on
army posts, but no formal campus observance was held. In 1923, the March Texas
Aggie urged, "If there is an A&M man in one hundred miles of you, you are
expected to get together, eat a little, and live over the days you spent at the A&M
College of Texas."
By 1929, meetings had become international. In 1942, former Corps of Cadets
Commandant, General George F. Moore '08, served as the commander of Fort
Mills on Corregidor Island in the Philippines. During World War II, Corregidor
Island was used as a military fortress at the entrance of Manila Bay. Many Aggies
served on the island under the command of General Moore, to resist a Japanese
invasion of the Philippines. On April 21, 1942, some twenty-five Aggies on
Corregidor mustered to celebrate San Jacinto Day. On May 6, 1942, the island fell
to Japanese forces and all Aggies on the island were captured or killed.
Corregidor was retaken from the Japanese in 1945. After the war, in 1946, Aggies
that were present on "The Rock," as Corregidor was called, held their own Muster
at the mouth of Malinta Tunnel.
And so it has been over the years, becoming one of Texas A&M's greatest
traditions. Muster is more than a ceremony. It is a way for Aggies to renew each
year the loyalty and unity which constitute the foundation of their friendship for
each other and love and devotion for our school.
Roll Call for the Absent
In many lands and climes this April day
Proud sons of Texas A&M unite.
Our loyalty to country, school, we pray,
And seal our pact with bond of common might.
We live again those happy days of yore
On campus, field, in classroom, dorm, at drill
Fond memory brings a sigh – but nothing more;
Now we are men and life's a greater thrill,
On Corregidor 78 years ago today
A band of gallant Aggies, led by Moore,
Held simple rites which led us all to say:
The spirit shall prevail through cannon roar.
Before we part and go upon our way,
We pause to honor those we knew so well;
The old familiar faces we miss so much today
Left cherished recollections that time cannot dispel.
Softly call the Muster,
Let comrade answer, "Here!"
Their spirits hover 'round us
As if to bring us cheer!
Mark them 'present' in our hearts.
We'll meet some other day
There is no death, but life eternal
For our old friends such as they!
by Dr. John Ashton '06
Roll Call
In this ceremony we honor the memory of fellow A&M men and women whose
death prevents their answering Roll Call at this annual Muster. The Roll is a
symbolic Roll Call of all students and former students whom death has taken from
our ranks, but whose memory lives on in our hearts. As each name is called, a
comrade will answer: "Here!"
In Memoriam
We stood a little taller,
and a little prouder then
When we heard the call of Muster
and the Roll Call just begin.
We stood there all together
and wiped away the tears
When our names were called out softly
and answered with a "Here!"
…and so we've joined together
with our brothers of the past
To make our final resting place at
Aggieland our last.
We take a toast to our brotherhood
wherever they may roam,
For us the trek is over
Aggieland we're coming home.
by Lt. Col. David Harrigan '68
The Spirit of Aggieland
Some may boast of prowess bold
Of the school they think so grand
But there's a spirit can ne'er be told
It's the sprit of Aggieland
We are the Aggies – the Aggies are we
True to each other as Aggies can be
We've got to fight boys
We've got to fight!
We've got to fight for Maroon and White
After they've boosted all the rest
Then they will come and join the best
For we are the Aggies – the Aggies are we
We're from Texas AMC
T-E-X-A-S A-G-G-I-E
Fight! Fight! Fight-fight-fight
Fight Maroon! White-white-white
A-G-G-I-E
Texas! Texas! A-M-C
Gig 'em Aggies! 1! 2! 3!
Farmers fight! Farmers fight!
Fight! Fight!
Farmers, farmers, fight!
Closing
This year's Aggie Muster is now complete. I charge you each to remain firm in
your loyalty to humanity and to your country. Keep warm in your hearts your
affection for each other and for your Alma Mater. The Muster is dismissed until
April 21 of next year, and may good fortune smile upon us until we meet again.