Valley of the Sun A&M Club Muster 2022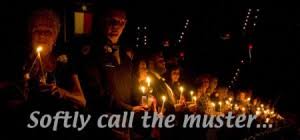 April 23rd, 2022 12-2:30pm
Registration/Ticket Sales Now Closed. Venue has asked for final numbers. I pre-purchased a few extra tickets.  I have 3 left so please email me.  I am so sorry but we can't allow ticket sales at the door as the venue is preset.
$34 (Slight fee for using CC) per person Purchase ticket button below or contact Kristen Erwin for mailing address for checks or use link for info as well.
kristenserwin@yahoo.com
Crowne Plaza Phoenix-Chandler Golf Resort
$34 pp (Lunch, Dessert, Venue, and Speaker)
Seasonal Field Greens Salad
Grilled Marinated Chicken Breast with Chef's Choice of Sauce
Chef's Choice of Strach and Vegetable
Assorted Cookies
Iced Tea and Water
Cash Bar Available (Shiner has been requested)
Silent Auction
         Program
12-12:30 Registration/Silent Auction Bidding/Bar Open
12:30-1:15 Lunch and Silent Auction Bidding
         1:15-1:40 Muster Program & Speaker (Emmanuel Johnson)
         1:45-2:30 Silent Auction and Goodbyes
Website and Facebook will be updated closer to time.  We will be unable to accommodate tickets at the door.  Because of COVID, we need to have a good number to arrange seating as spaced out as possible. Email invites and paper invites will be sent to you by The Association if contact info is updated.  Children are welcome. We would love to have everyone so update update update!
We will need to provide the venue with an official headcount before the event. Please purchase by April 14th, 2022. Thank you for your understanding.
$34 per person Purchase ticket button below or contact Kristen Erwin for mailing address for checks or use link for info as well. kristenserwin@yahoo.com